Description
SMALL CAMERA, BIG PROTECTION
Featuring a wide 140-degree field of view that captures and saves important details in 1080p HD video, the compact, voice-controlled Garmin Dash Cam 47 has you covered.
Capture the critical details. Record 1080p HD video with a 140-degree field of view.
Because details matter, built-in GPS shows when and where events occur.
Voice control makes everything easier with hands-free spoken commands.
Use Live View monitoring to check on your car remotely.
Parking Guard feature alerts you to incidents affecting your parked vehicle.
A little added awareness never hurts. Driver alerts1 look out for you.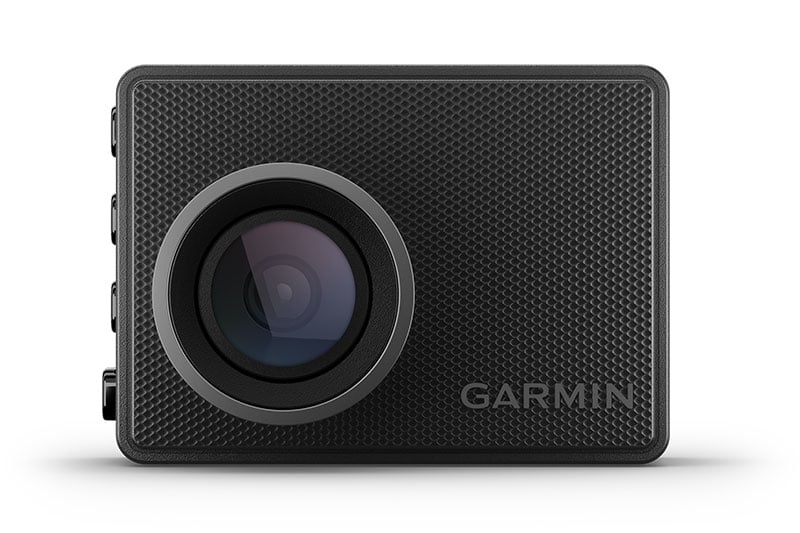 COMPACT AND DISCREET
This pocket-size dash camera is remarkably compact, making it perfect for capturing video without getting in your way. Two power cable options, upward or downward routing, are included for a tidy and discreet installation.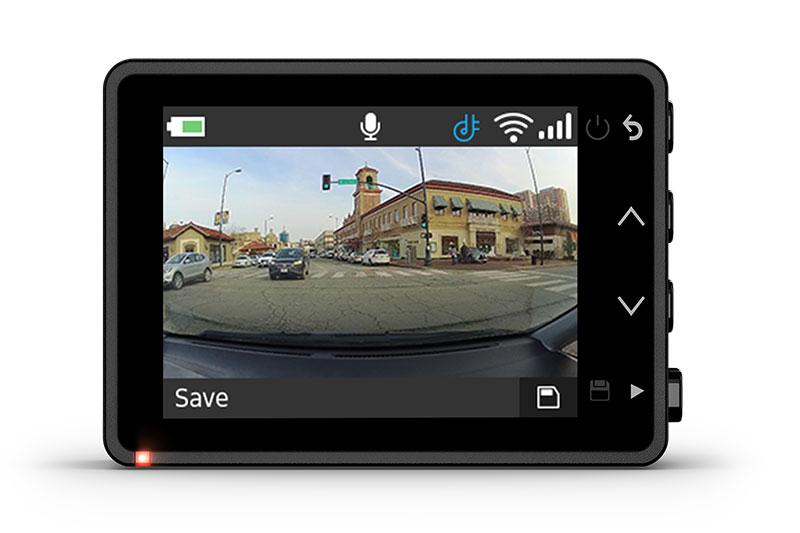 CRISP HD VIDEO
With 1080p HD video, 140-degree lens and Garmin Clarity™ HDR optics, you'll be able to record crisp video of important details, day and night. If desired, use the 2″ LCD display to play back video right on the device.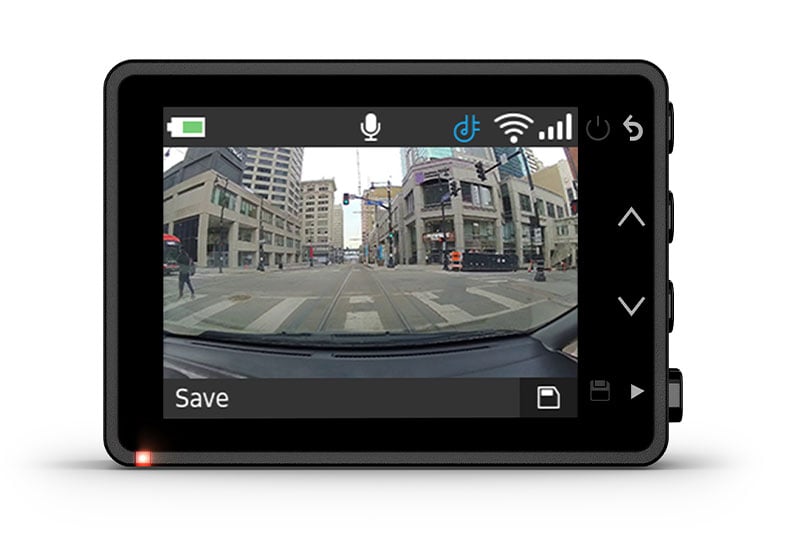 AUTOMATIC RECORDING
Once plugged into your vehicle's power source, the camera continually records, so you can just set it and forget it.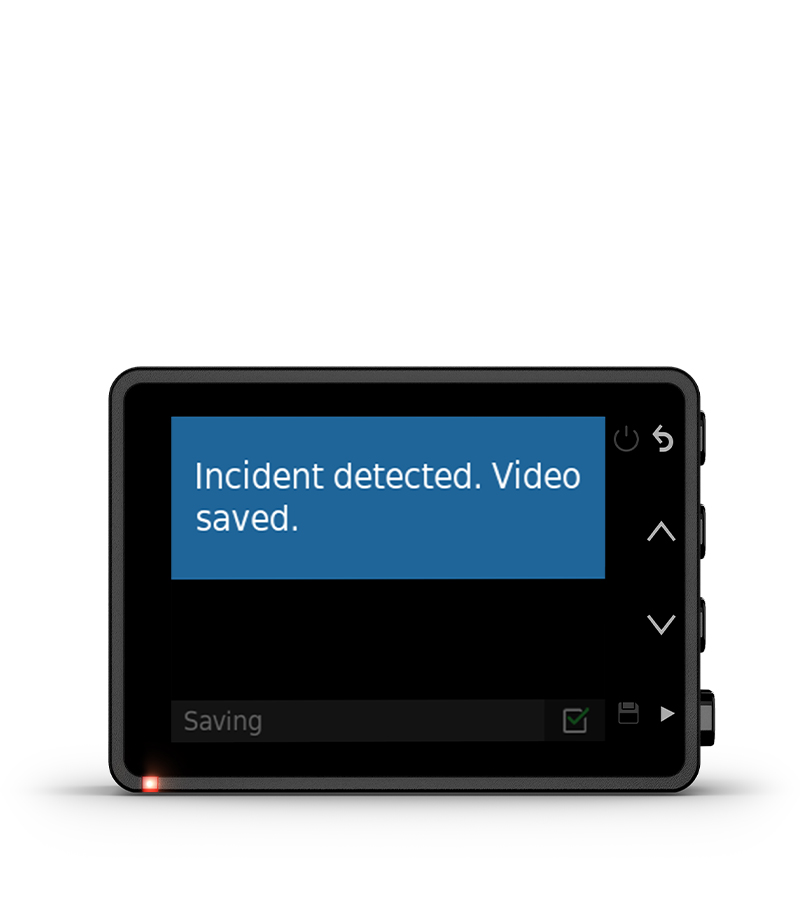 INCIDENT DETECTION WITH GPS
The camera automatically saves video when it detects an incident. With built-in GPS to stamp recorded video with location details, you'll have proof of when and where events occurred.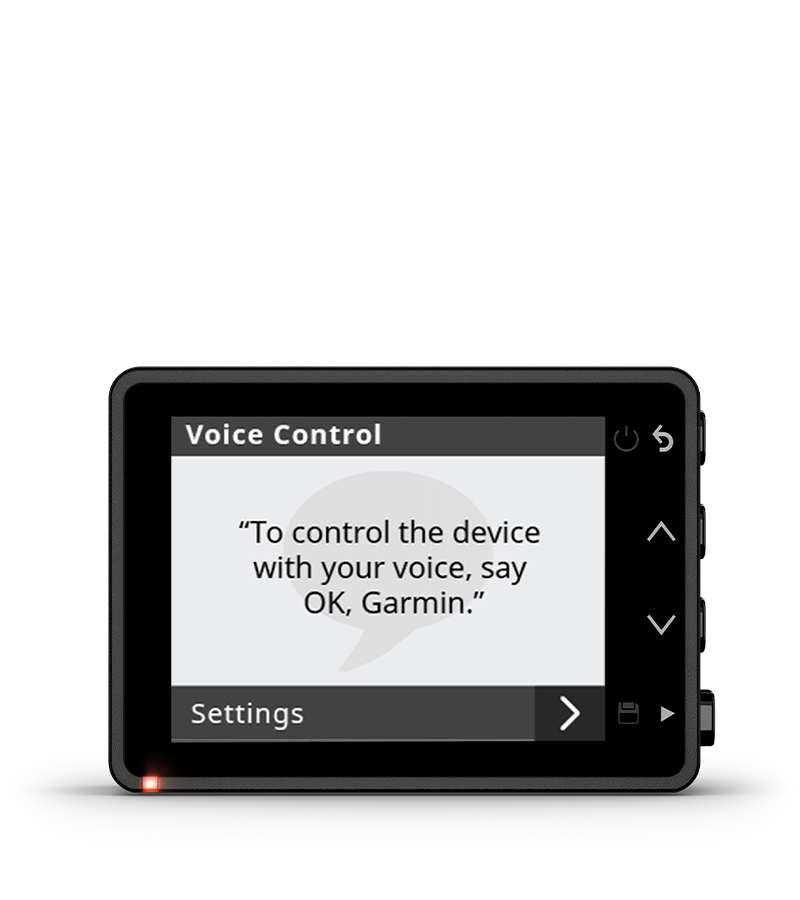 VOICE CONTROL
Keep your hands on the wheel, and use voice commands to tell the camera to save video, start and stop audio recording, take still pictures and more. Available in English, German, French, Spanish, Italian and Swedish.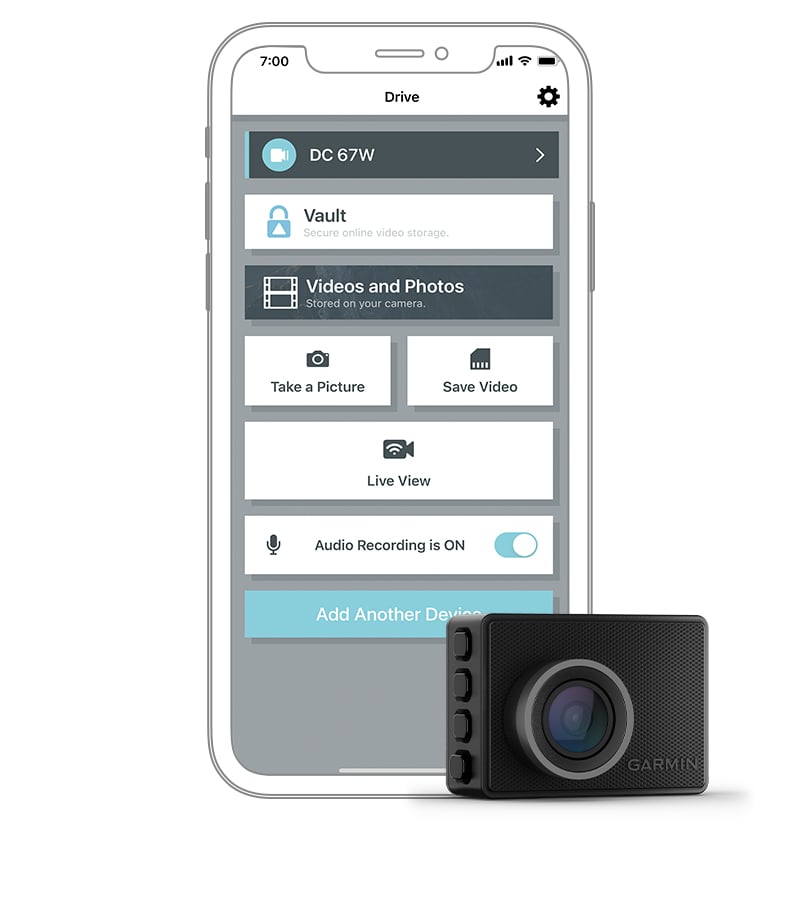 VAULT STORAGE
Saved videos are stored securely in the online Vault and can be accessed using the Garmin Drive™ app on your compatible smartphone. With an active Wi-Fi® connection, share video clips with others by sending a link and passcode.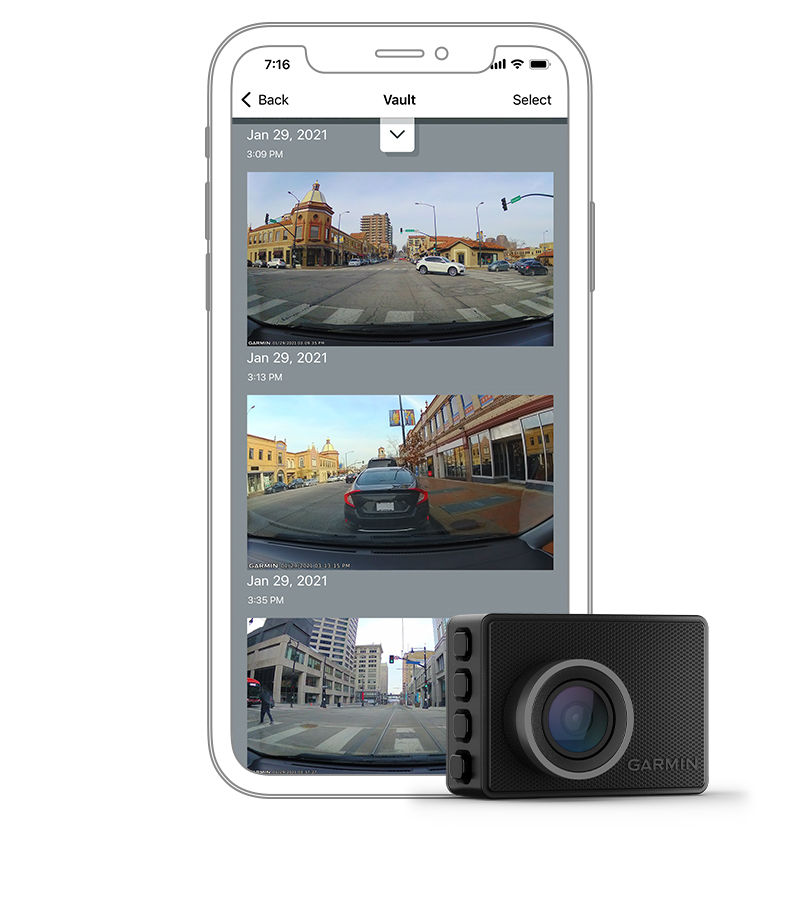 STORAGE PLANS
Each video clip is saved in the online Vault for 24 hours from the time of upload. Garmin also offers extended storage plans via paid subscriptions. View storage plans.
Advanced driver awareness.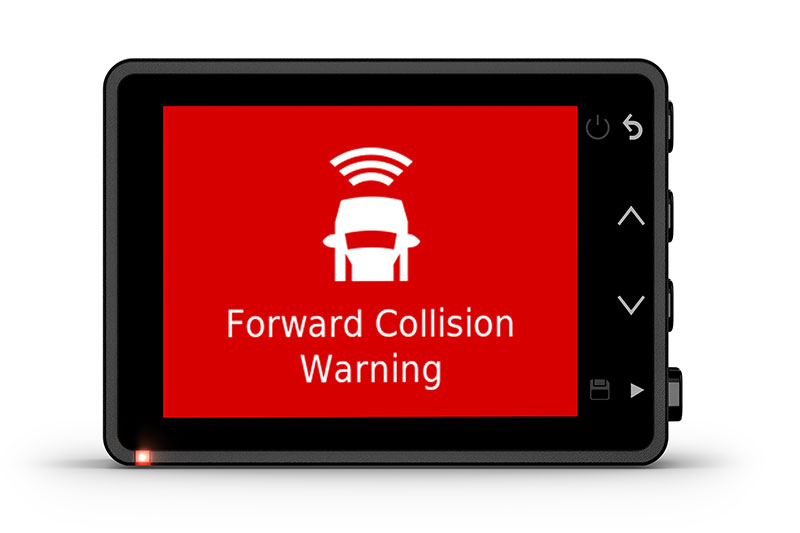 FORWARD COLLISION WARNINGS
To encourage safer driving, get alerts if you're driving too closely to the vehicle ahead1.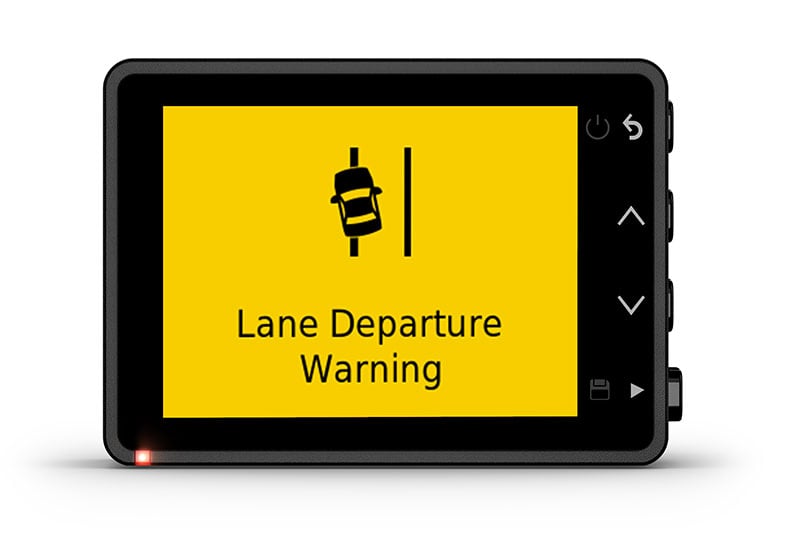 LANE DEPARTURE WARNINGS
Receive alerts if you drift off the road or across the centre line1.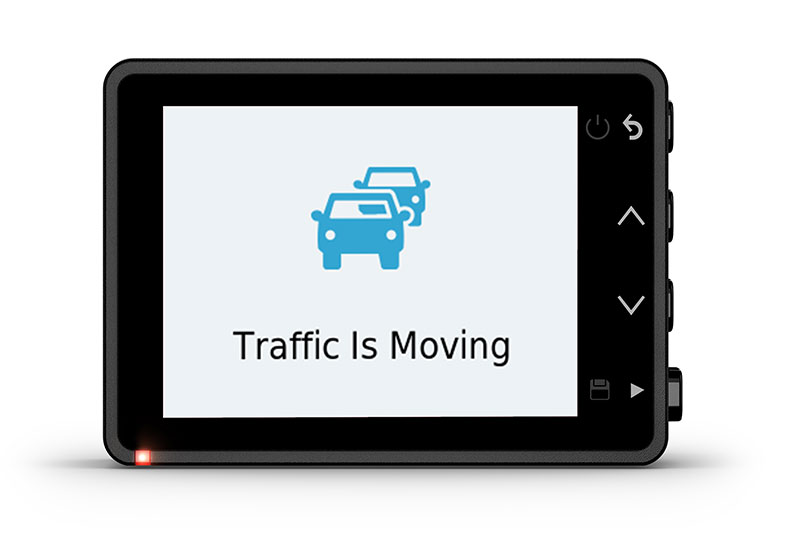 ″GO″ ALERTS
This feature notifies you when stopped traffic in front of you has started to move1.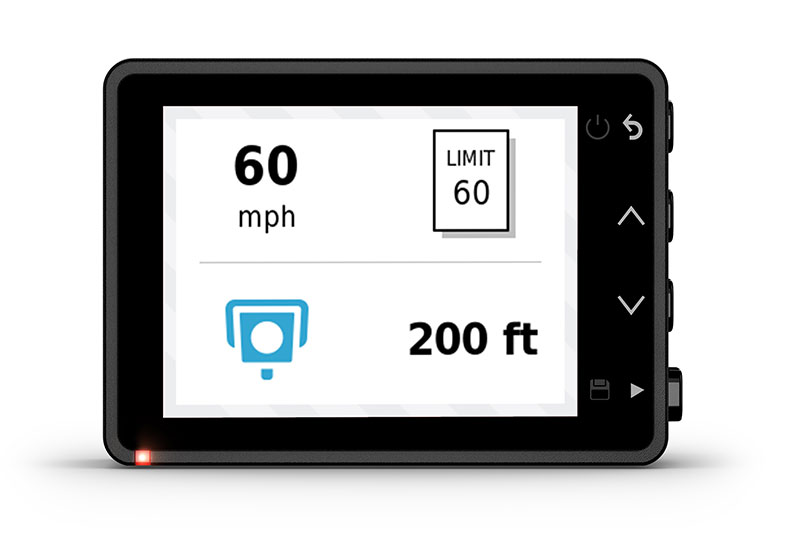 RED LIGHT AND SPEED CAMERAS
This camera's got you covered with alerts for nearby red light cameras and speed cameras. Not available in all regions. Learn more about purchasing a subscription for updates.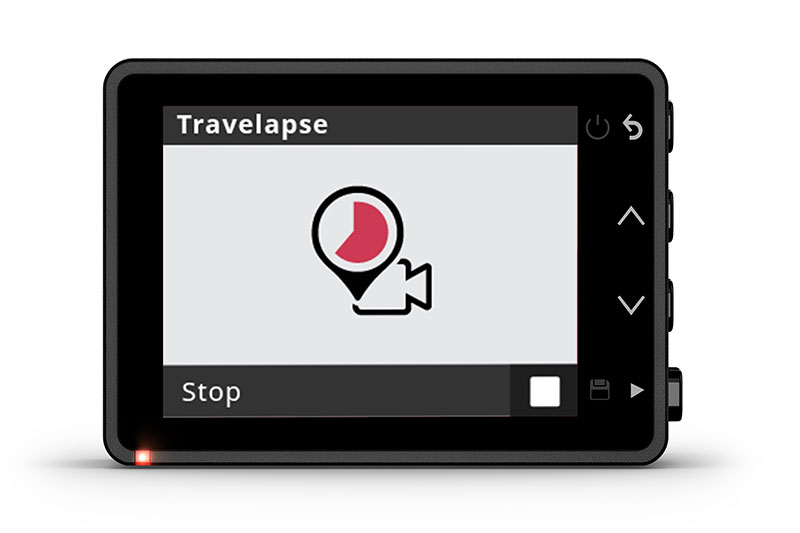 TRAVELAPSE™ FEATURE
Share your drive with friends using the Travelapse feature. It condenses hours of driving into minutes of highlights, creating a fun video you can easily share.
Convenience and peace of mind.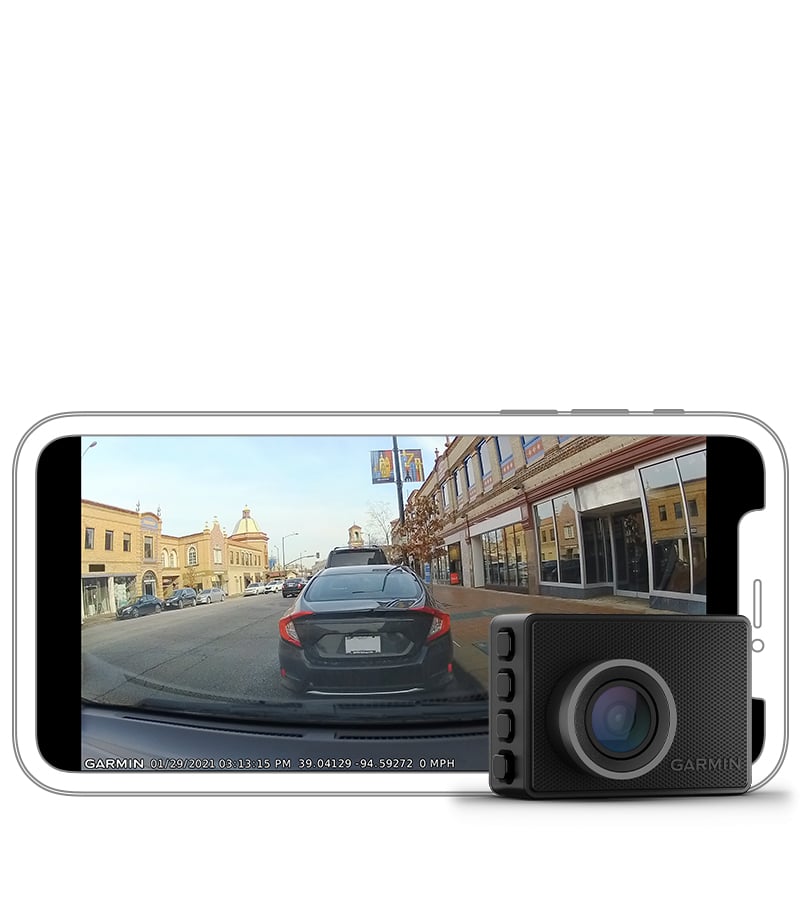 LIVE VIEW
Use the Garmin Drive app on your compatible smartphone to access the camera remotely for Live View monitoring from anywhere when you're away from your parked car. This requires an active Wi-Fi connection and constant power; some vehicles will require use of the Constant Power Cable (sold separately).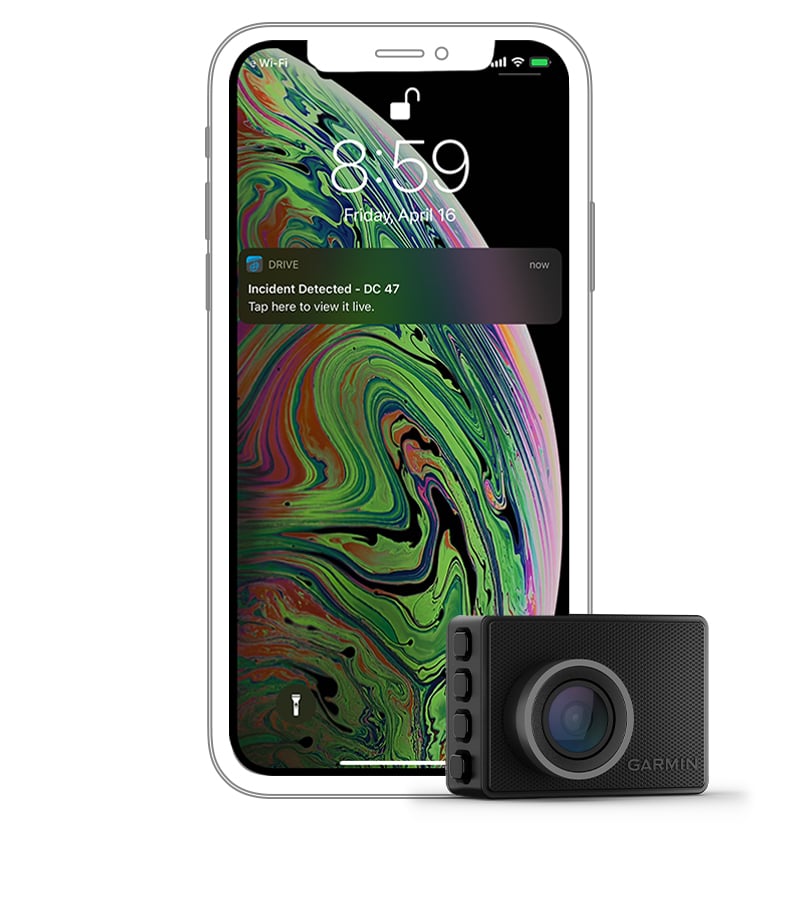 PARKING GUARD
This feature monitors activity around your parked vehicle and automatically alerts you with video clip notifications to the Garmin Drive app on your compatible smartphone if an incident is detected. It requires an active Wi-Fi connection.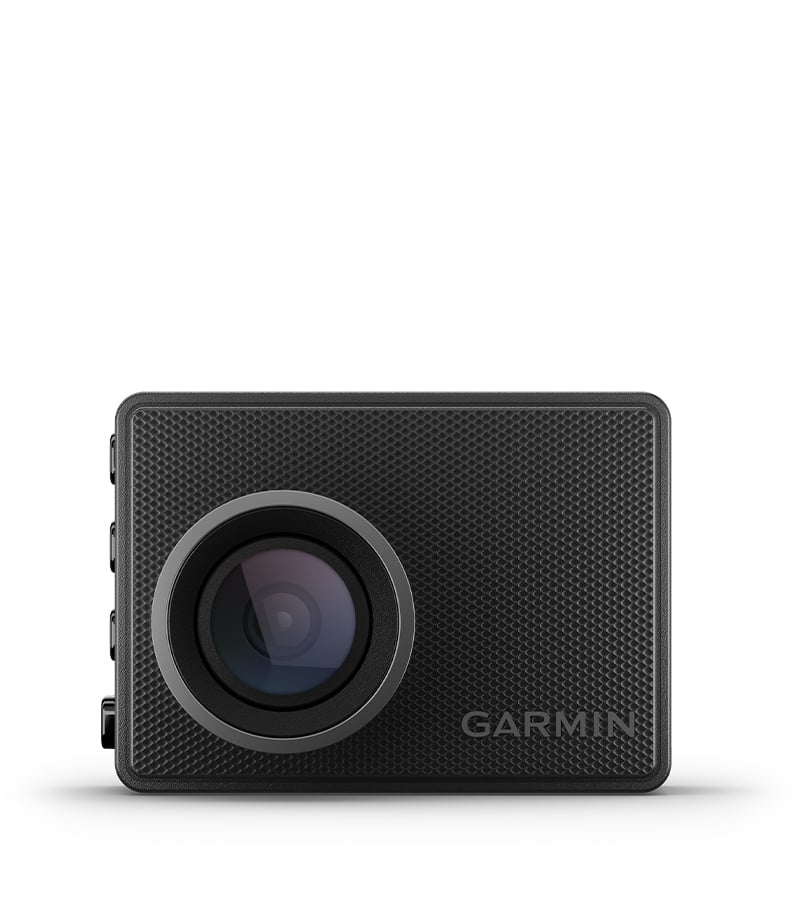 DURABLE BY DESIGN
This dash cam is built to withstand harsh vehicle environments, including direct sunlight and hot temperatures.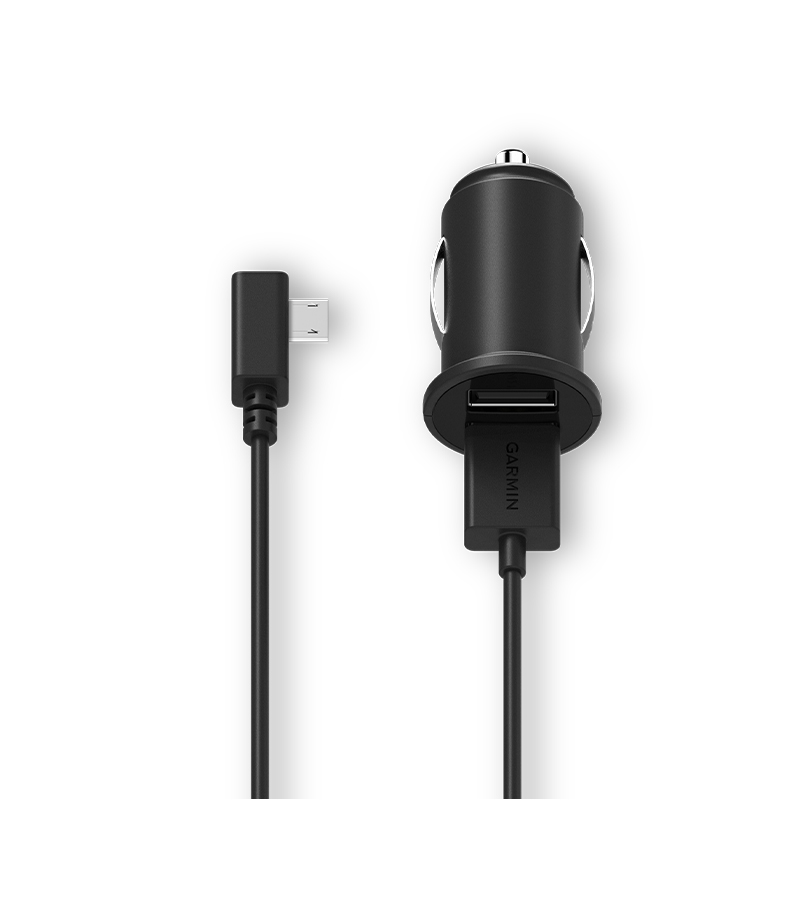 EXTRA USB PORT
You won't have to choose between powering the dash camera and keeping your phone charged. The included charger has an extra USB port, so you can do both.
See it to believe it using the Garmin Drive app.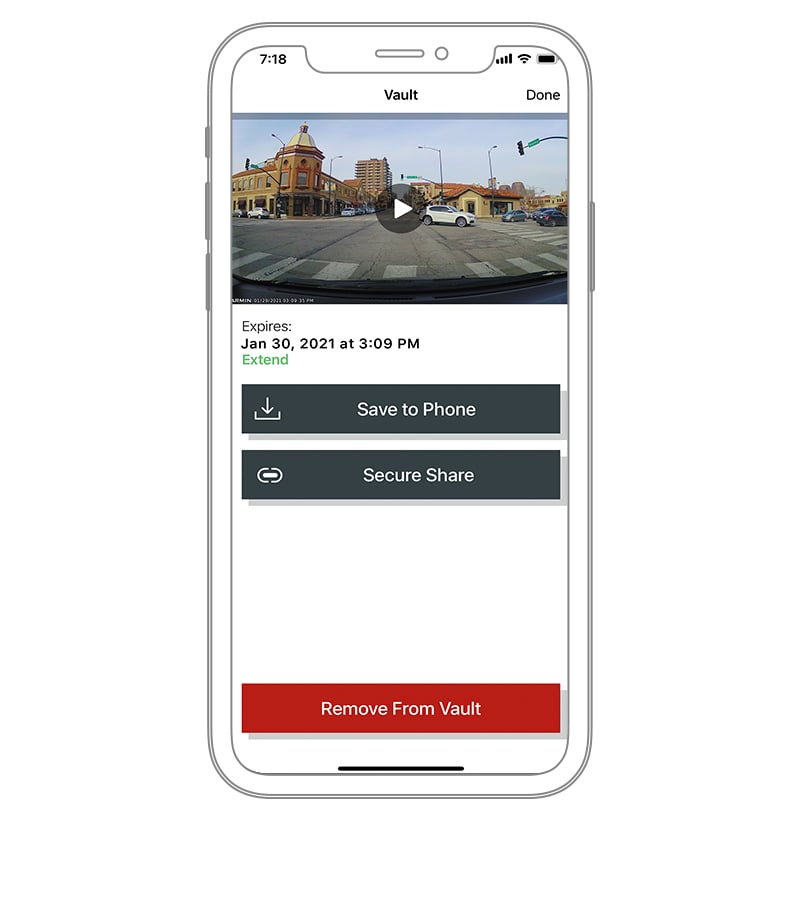 VIEW AND SHARE VIDEO
With an active Wi-Fi connection, share video clips with others by sending a link and passcode. Access your saved videos in the secure online Vault using the Garmin Drive app on your compatible smartphone.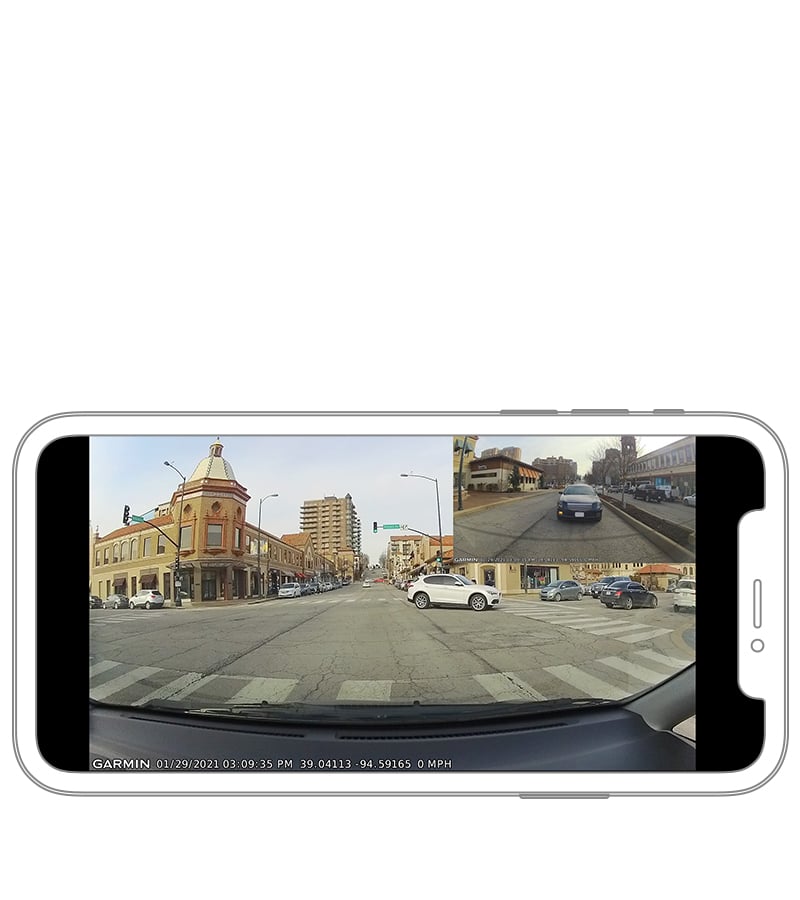 DASH CAM VIDEO SYNC
The Garmin Drive app can control and play back synchronised video from up to four Garmin dash cameras (sold separately) mounted around your vehicle to capture video from multiple viewpoints.